Upcoming Events
Department of Pharmacology and Toxicology - tba
NIH DZHK Cardiovascular Bioengineering (CVBE) Symposium 2022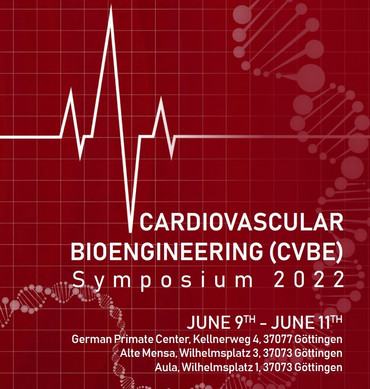 June 9th-June 11th
German Primate Centre, Kellnerweg 4, 37077 Göttingen
Alte Mensa, Wilhelmsplatz 3, 37073 Göttingen
Aula, Wilhelmsplatz 1, 37073 Göttingen
Cardiovascular bioengineering is developing rapidly, aiming at offering solutions for heart failure repair. A fundamental understanding of disease mechanisms as well as the realization that heart failure is a multifaceted disease entity is key for the translation of innovative, individualized heart failure therapies.
Depending on underlying disease mechanisms and disease states, classical pharmacological approaches, biologicals, gene and cell therapy approaches or combined therapies may have to be considered for optimal outcomes. Safe and effective delivery of innovative therapeutics is a key challenge addressed by innovative bioengineering approaches. Early clinical studies are emerging to test preclinical innovations.
We are proud to have attracted the attention of world leaders in fundamental and translational heart failure research and at the same time provide a platform for Young Investigators to present their innovative research. We expect vibrant discussions as to the identification of novel therapeutic targets and strategies to advance the state-of-the-art experimental knowledge into clinical applications.
Organizers: Jay Zhang, Wolfram Zimmermann
---